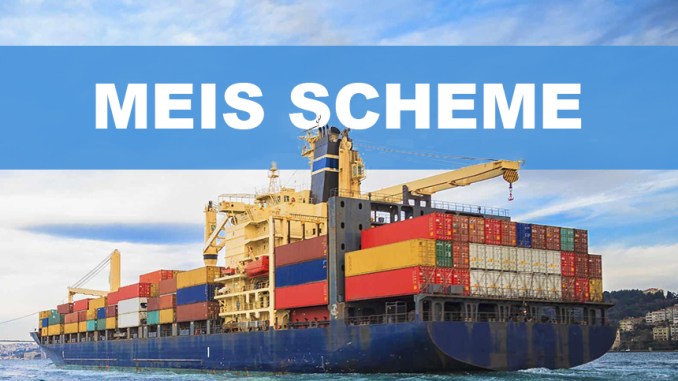 Merchandise Exports from India Scheme (MEIS) under Foreign Trade Policy of India (FTP 2015-20) is one of the two schemes introduced in Foreign Trade Policy of India 2015-20, as a part of Exports from India Scheme. (The other scheme is SEIS, Service Exports from India Scheme).

The Government of India has brought in the Merchandise Exports Incentive Scheme (MEIS), replacing five other similar incentive schemes present in the earlier Foreign Trade Policy 2009-14. The schemes that have been replaced by the MEIS scheme include:


The Objective of the MEIS Scheme
To offset infrastructural inefficiencies and the associated costs of exporting products produced in India giving special emphasis on those which are of India's export interest and have the capability to generate employment and enhance India's competitiveness in the world market.
With the aim in making India's products more competitive in the global markets, the scheme provides incentive in the form of duty credit scrip to the exporter to compensate for his loss on payment of duties. The incentive is paid as percentage of the realized FOB value (in free foreign exchange) for notified goods going to notified markets. To determine the quantity of incentive, the countries have been segregated into three groups. Incentives on export of each product at 8-digit level (ITC HS codes), depend on the group in which its destination country belong.
There are essentially three country groups. Group A has India's traditional destinations such as the EU countries and USA. Group B has the maximum number of countries and covers almost all of India's major export destinations globally. It is worth mentioning here that Group B has the highest quantum of incentive. Group C on the other hand has no incentive at all. It can be divided into, SAARC, Australia and New Zealand, some EU and African countries.